---
---
FROM THE PASTOR
Since the state has called for church buildings to be closed, we will be meeting outside.  We are setting up church on the lawn in front of the garden chapel.
Sabbath School classes begin at 9:30. 
-Children will meet on the west side lawn. 
-Adults will meet in the Garden Chapel courtyard. 
-10:45 worship service and 6:00 PM Sabbath Afternoon Study will also meet in the Garden Chapel courtyard.


Most importantly, if you are feeling sick, take advantage of our live stream services.

We will be livestreaming two times this Sabbath, as follows:


- We will be broadcasting the Worship Service at 10:45am.

- We will be broadcasting Sabbath Afternoon Study at 6:00pm. 

Select "Hillcrest Live Stream" in the menu at the left.



I want to strongly encourage you to keep your eyes fixed on Jesus, not on the news media, not on your worries. Only Jesus can save, and He promises to provide for all our needs, so we have nothing to fear! Especially during the Sabbath hours, take a break from social media and the internet (other than to watch our livestream). Spend time with loved ones. Invite a few people over to your home. Get outdoors and spend time in the fresh air. In times like these we must set our minds on things above, and not the 24/7 frenzy of the media.

God is our refuge and strength, an ever-present help in trouble.  Therefore, we will not fear.

God bless,

Pastor Timmy Baze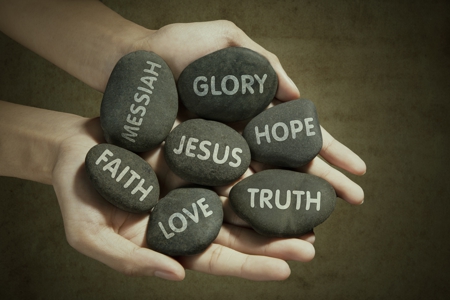 We are delighted that you are visiting us on the World Wide Web. It would be a blessing to have you join us at church this Sabbath.  We have Sabbath School for all ages that begins each Saturday at 9:30 a.m.. Our church service begins at 10:45 a.m.. Come and worship with us as we remember our Savior and learn of God. All are welcomed in God's house! 



---
---
 
Live Stream Church Service

If you cannot be here with us, the next best thing is to watch on Live Stream.  Just select "Hillcrest Live Stream" from the menu above at 10:45 on Sabbath and you will be with us.  Soon after the service is ended, the content of the live stream is automatically posted so you can see it if you missed it.  Select "Recorded Sermons" from the menu, then select "Past Live Stream Videos" or "Vimeo Video Storage" from the second menu.  You will see a scrollable menu showing the events available.






We are located at :
2600 Kenwood Road
Bakersfield, Ca 93306
(661) 871-5000
Entrance Option: 2801 Bernard St. Bakersfield, CA
Hillcrest Office: hillcrestadventist@gmail.com
View Larger Map