James and Ellen White
Up Close and Personal from A Family Member
Join Us for Pastor White's Presentations

November 16, 2018 at 7:00 p.m.
November 17, 2018 at 10:45 a.m., 2:00-3:00 p.m., and 3:15-4:15 p.m.
Pastor Charles White
Great-grandson of James and Ellen White
Pastor Charles White grew up in Mountain View, California. He attended Pacific Union College and received a BA in Theology; then went to Andrews University where he received his Master of Divinity degree. He has pastored churches in Central California, Washington, Oregon, Northern California and Arizona. In July of 2015 he completed serving as the senior pastor of the Camelback Adventist Church in Phoenix, Arizona. Charles and his wife, Dianne, have ministered there for over 15 years. Together they have five children and ten grandchildren.
"My acquaintance with, and personal relationship to my great-grandmother is through family members who were alive when she was, and were personally acquainted with her. Through these first-hand family members, I developed a deep love and respect for my great grandmother and love to share her stories."
--------------------------------------------------------------------------------------------------------------------------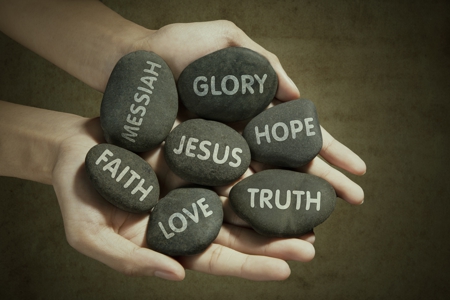 We are delighted that you are visiting us on the World Wide Web. It would be a blessing to have you join us at church this Sabbath.  We have Sabbath School for all ages that begins each Saturday at 9:30 a.m.. Our church service begins at 10:45 a.m.. Come and worship with us as we remember our Savior and learn of God. All are welcomed in God's house! 


---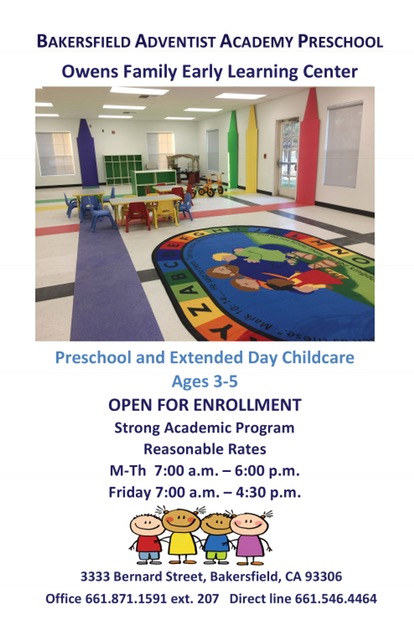 ---
Live Streaming Now Better Than Ever!
Yes,it was difficult for a while, but we think we finally have the bugs worked out of the system.  If you tried our live stream in the past and found it kept dropping out, try us again.  It should work perfetly now.  If it does not, please let us know so we can correct it.  
If you cannot be here with us, the next best thing is to watch on Live Stream.  Just select "Hillcrest Live Stream" from the menu above at 10:45 on Sabbath and you will be with us.  Soon after the service is ended, the content of the live stream is automatically posted so you can see it if you missed it.  Select "Recorded Sermons" from the menu, then select "Past Live Stream Videos" or "Vimeo Video Storage" from the second menu.  You will see a scrollable menu showing the events available.






We are located at :
2600 Kenwood Dr.
Bakersfield, Ca 93306
(661) 871-5000
Entrance Option: 2801 Bernard St. Bakersfield, CA
Hillcrest Office: hillcrestadventist@gmail.com
View Larger Map