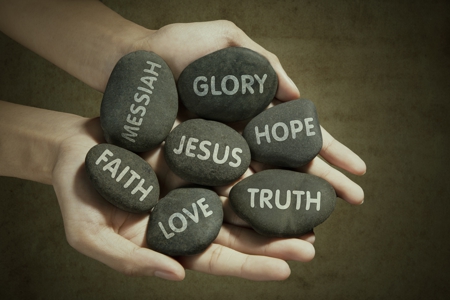 We are delighted that you are visiting us on the World Wide Web. It would be a blessing to have you join us at church this Sabbath.  We have Sabbath School for all ages that begins each Saturday at 9:30 a.m.. Our church service begins at 10:45 a.m.. Come and worship with us as we remember our Savior and learn of God. All are welcomed in God's house! 


---


Coming Soon:

Vacation Bible School, June 11-15 2018:

This year we are providing two FREE VBS programs that will occur simultaneously for children kindergarten through eight grade! Join us June 11-15 from 6pm-8pm!


A favorite place to be is at the water's edge. With the breeze to cool you down and the waters to bring refreshment and play, this is the perfect place to explore everything the rocky shores and smooth sands have to offer. However, this is not your ordinary beach. It's the Sea of Miracles where kids come to meet new friends and learn about Jesus. At Sea of Miracles kids see that Jesus is Rabbi, Healer, Son of God, Messiah, and Lord.

FREE! For children grades K-5!
Register by clicking the link: https://docs.google.com/forms/d/e/1FAIpQLSeBdHaq6_Mido-pC2WQU8BfaSggcasRiL6se_KksdwbBgaPfA/viewform
Join us for a week full of learning skills to help be ready for all of life's situations! Kids will learn about fire safety, CPR, first aid, wilderness survival, and personal safety and security. Kids will learn how Jesus is our Light, Healer, Refuge, Guide and Savior!
This event is FREE and space is limited to the first 30 kids (grades 6-8th)!
Register by clicking the link: https://docs.google.com/forms/d/e/1FAIpQLSfhaVWxOaSCHcrqftmhAv0pKyyBVUajxz2g-F_fjTsm03YknQ/viewform

Thank you to Jorgensen Co. and STAR CPR for helping to make this possible.


---
We are now Live Streaming!
If you cannot be here with us, the next best thing is to watch on Live Stream.  Just select "Hillcrest Live Stream" from the menu above at 10:45 on Sabbath and you will be with us.  Soon after the service is ended, the content of the live stream is automatically posted so you can see it if you missed it.  Select "Recorded Sermons" from the menu, then select "Past Live Stream Videos" or "Vimeo Vido Storage" from the second menu.  You will see a scrollable menu showing the events available.






We are located at :
2600 Kenwood Dr.
Bakersfield, Ca 93306
(661) 871-5000
Entrance Option: 2801 Bernard St. Bakersfield, CA
Hillcrest Office: hillcrestadventist@gmail.com
View Larger Map