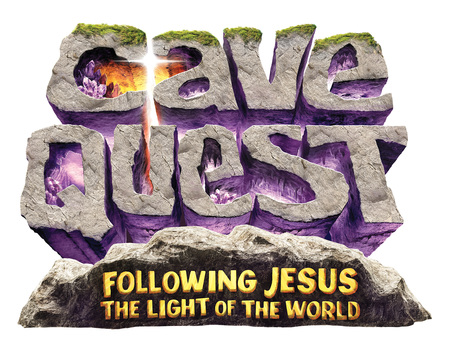 Vacation Bible School
June 6-10, 2016 9:00 am - 12:00 pm

Ages 5-12

VBS Church Program -- Saturday, June 11, 2016

10:40 am - 12:15 pm (Free Lunch Following)

For the WHOLE family.

Register Here!!



Send your kids on an over-the-top underground adventure!
At Cave Quest VBS, kids explore the rock-solid foundation of Jesus' love. Cave Quest VBS is filled with incredible Bible-learning experiences kids see, hear, touch, and even taste! Sciency-Fun Gizmos™, team-building games, cool Bible songs, and tasty treats are just a few of the standout activities that help faith flow into real life. (Since everything is hands-on, kids might get a little messy. Be sure to send them in play clothes and safe shoes.) Plus, we'll help kids discover how to see evidence of God in everyday life—something we call God Sightings. Get ready to hear that phrase a lot!
Your kids will also participate in a hands-on mission project, through a program called Operation Kid-to-Kid™, that will let the kids in our community show God's mighty love to needy kids in the United States.









Across North America, countless struggling familes lack one of the most basic needs--a safe, soun dplace to live. A needy family may have to choose between putting food on the table and fixing a leaky roof..or an unsafe porch...or walls that are rotting because of exposed wood. In some cases, families are at risk of losing their home compeltely because they can't afford basic repairs. And elderly residents may be homebound due to lack of a wheelchair ramp. children in these homes miss out on a safe place to play, sleep, study, live, and grow.

These are our neighbors. People in our city, state, community. This problem isn't across the ocean--it's right in our backyard. That's why this summer we're mobilizing the kids from our VBS program to reach out and help hurting kids right here in North america. Through Operation Kid-to-Kid, you kids can help fund basic home repairs that happen through Group Cares.



2013 Vacation Bible School Kingdom Rock Pictures